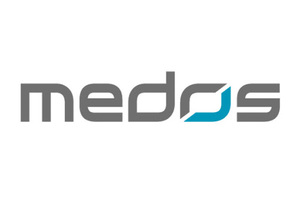 MEDOS company (Germany) was founded in 1987. The main activity of the company is the production and sale of medical products for cardiovascular surgery and intensive care: oxygenators for cardiac surgery and ECMO, a system for assisted circulation DELTASTREAM. Medos is a world leader in the manufacture and supply of cardiac surgery equipment. The company's products are actively used in countries such as Germany, France, Great Britain, Japan, China, Czech Republic, Taiwan, etc. Since 2013, it is part of the Xenios AG holding, which is part of Fresenius Medical Care.

Founded in 1976, Sophysa (France) pioneered the development of adjustable neurosurgical valves for the treatment of hydrocephalus. As a specialist in neurosurgery, Sophysa offers a wide range of neurosurgical implants for the treatment of hydrocephalus, including various types of valves, catheters and reservoirs. In addition, the line of equipment includes sensors for intracranial pressure and temperature, as well as systems for external drainage of cerebrospinal fluid. SOPHYSA sells its products worldwide through an international network of exclusive distributors. In France and the Benelux countries, SOPHYSA products are sold directly through sales representatives. The head office, responsible for the administrative and commercial activities of the company, is located on the Orsay campus, south of Paris. The center for research and development, as well as production, is located in the French capital of micro-mechanics, Besançon, in a state-of-the-art factory that opened in 2007. SOPHYSA also has subsidiaries in Belgium, Bein Eyuze and the United States at Crownpoint, Indiana.

BIOTRONIK (currently BIOTRONIK SE & Co. KG was founded in 1963 in West Berlin by Professor Max Schaldach. During its half-century history BIOTRONIK has become a world leader in the development and production of implants for interventional cardiology and arrhythmology, equipment and consumables for electrophysiological research and cardiac stimulation Currently, BIOTRONIK's development and research centers and production units are located on two continents in Germany, USA and Switzerland. The company manufactures and supplies to the world market implantable devices for the treatment of cardiac arrhythmias, external pacemakers and temporary electrodes, catheters for electrophysiological diagnostics and radiofrequency ablation of the heart, coronary and peripheral stents, complete with other products for angioplasty. BOSTI Cage offers equipment for the treatment of tachy and bradyarrhythmias from BIOTRONIK: Implantable cardioverter-defibrillators, implantable pacemakers, temporary external stimulators, three-chamber pacing parameters analyzers, universal heart pacemaker, ablation catheters for radiofrequency ablation.

The German company B. Braun is one of the world leaders in the production of products for the healthcare sector. B. Braun occupies a leading position in the supply of medical equipment for hospitals, and in a number of areas is a confident leader.

The Belgian company Andocor is a leader in the production of consumables for cardiac surgery and anesthesiology.

Founded in 1987 by Fred P. Lampropoulos and Kent W. Stanger, Merit Medical Systems, Inc. was created and developed to manufacture and market disposable medical equipment for interventional and diagnostic procedures. Merit Medical manufactures a variety of cardiac and radiological devices that are used in diagnostic and interventional procedures for coronary and peripheral vessels, as well as for other non-vascular diseases. Cardiac and radiological products include inflation devices; microspheres for embolization and microsphere delivery systems; and so on. The company also manufactures various products for safety and waste collection and disposal systems; dialysis and interventional nephrology products; products to facilitate vascular access in obese patients.

Eurocrystal is a globally recognized Belgian manufacturer of all types of implants that can be used in cataract surgery, from the oldest, such as the PMMA intraocular lens, to the most modern soft acrylic lenses. All types of Eurocrystal IOLs are colorless, but at the same time they are able to filter the violet-blue color and block UV-A rays.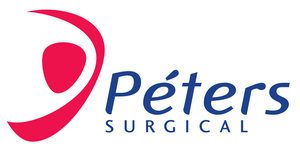 The French manufacturer Peters Surgical is a leader in the manufacture of sutures with the most extensive range of products and unsurpassed quality.

Aesculap is a division of B. Braun that provides products and services for operating theaters and interventional therapies. The division's main areas of activity include: vascular and surgical technology, spinal surgery, neurosurgery, orthopedics, motor systems, instrument storage and sterilization systems. Aesculap is much more than a provider of precision surgical instruments, Aesculap is a partner that listens, brings ideas and proposes solutions, delivering them to the highest standard.